Judge Yoshiaki Shibata of the Intellectual Property High Court attended an international conference called the "2007 High Technology Protection Summit," which was held in Seattle, the United States, on July 20 and 21, 2007. The conference was hosted by the Center for Advanced Study and Research on Intellectual Property (CASRIP), a research institute specializing in intellectual property law affiliated to the University of Washington.
At the session held on the first day of the conference, Judge Shibata participated in the panel discussion under the theme of "Nonobviousness in Courts" and outlined how the nonobviousness of inventions is determined in Japan.
The discussion was very active as it took place shortly after the Supreme Court of the United States had made a decision on the standard for nonobviousness. Judge Shibata's presentation provided the participants with an explanation of Japanese court practices in dealing with this issue.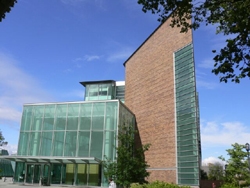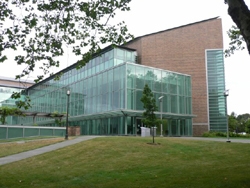 William H. Gates Hall, University of Washington